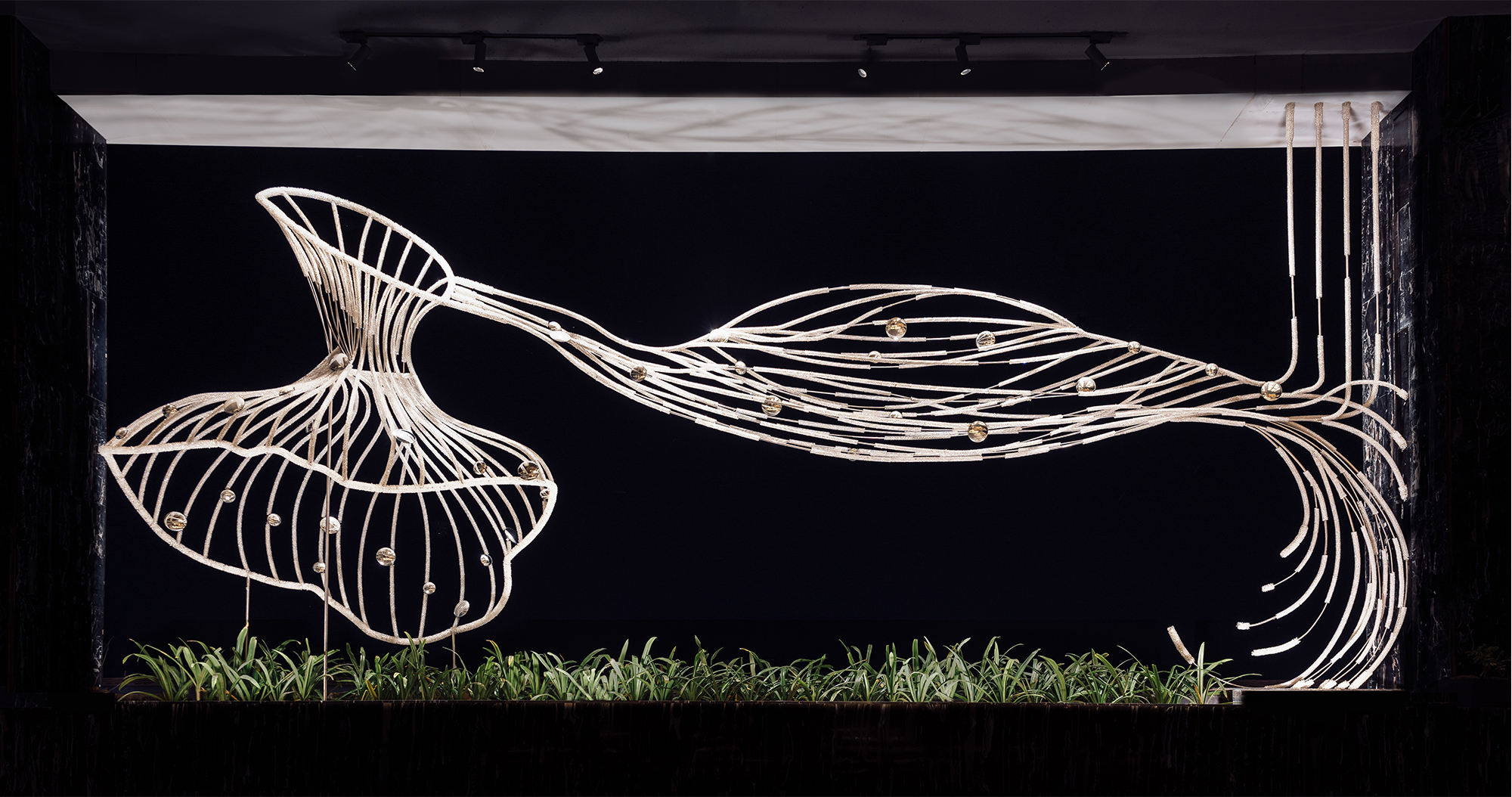 Inspired by the Ghagra and Odhani of the festival of Navaratri – one of the most widely celebrated festivals in Ahmedabad, we customised a large scale metal sculpture for Hotel Taj.
The sculpture has been featured as India's second largest installation.
We drew inspiration from the folds created by the breath-taking Ghagras of the Gujarati women whilst dancing to the traditional music of Navaratri. The Large metal installation is designed to welcome guests and bring in the essence of the city of Ahmedabad. Being a two way sculpture it adorns the architectural facade of the hotel as well as the interiors.
The Abhla work that is peculiar to the garment is depicted by the spherical convex mirrors which reflect light and create unique illusions in the piece. The embroidery on the Ghagra is depicted by Three Lakh Fifty Thousand intricately hand sewn crystals