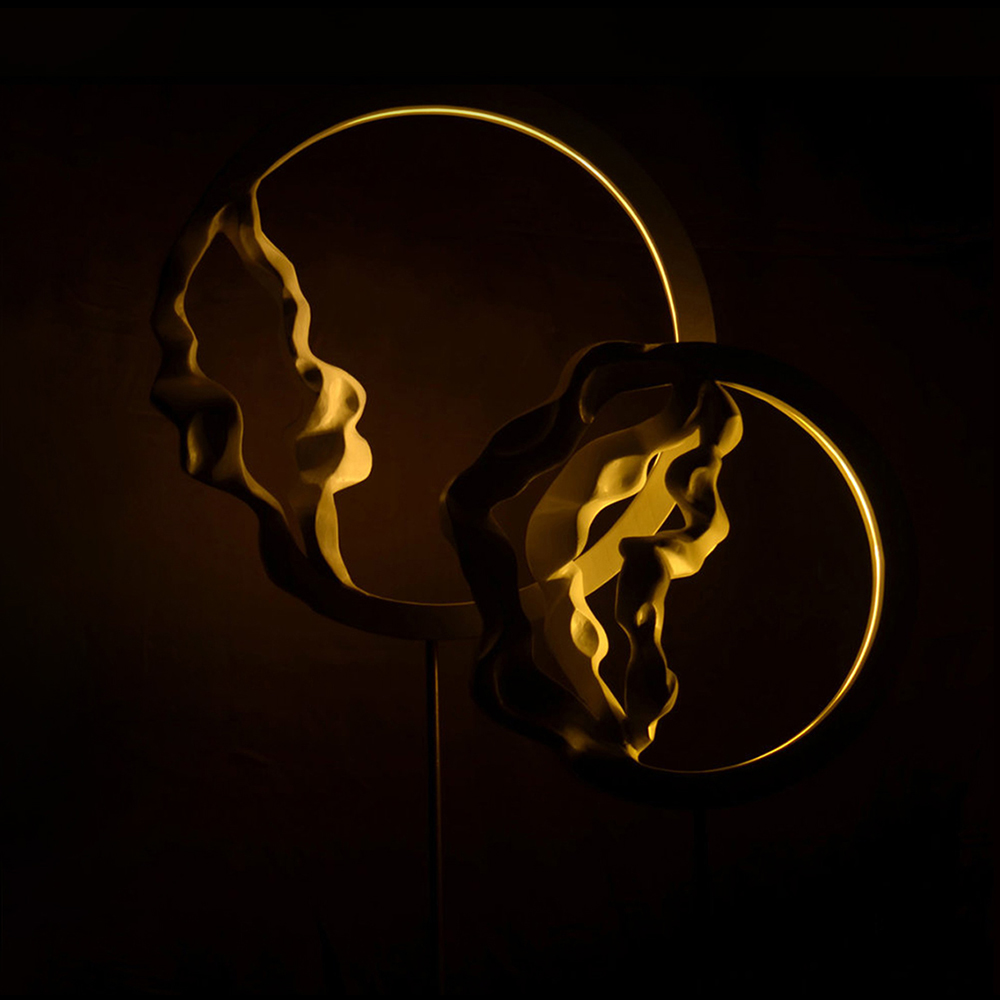 The Whim
Inspired by the Waves of Arizona, the forms of The Whim have been developed after extensive form studies and detailed research on the beautiful sandstone rock formation. Made in hand carved wood, The Whim brings a sense of dynamic beauty with its Minimal but unique forms.
AABH for Taj Ahmedabad
Featured as India's second largest installation, AABH is a metal installation made with 3,50,000 handsewn crystals made for Hotel Taj Ahmedabad, inspired by The attire of the festival of Navratri.
The Abhla work that is peculiar to the garment is depicted by the spherical convex mirrors which reflect light and create unique illusions in the piece. The embroidery on the Ghagra is depicted by intricately hand sewn crystals.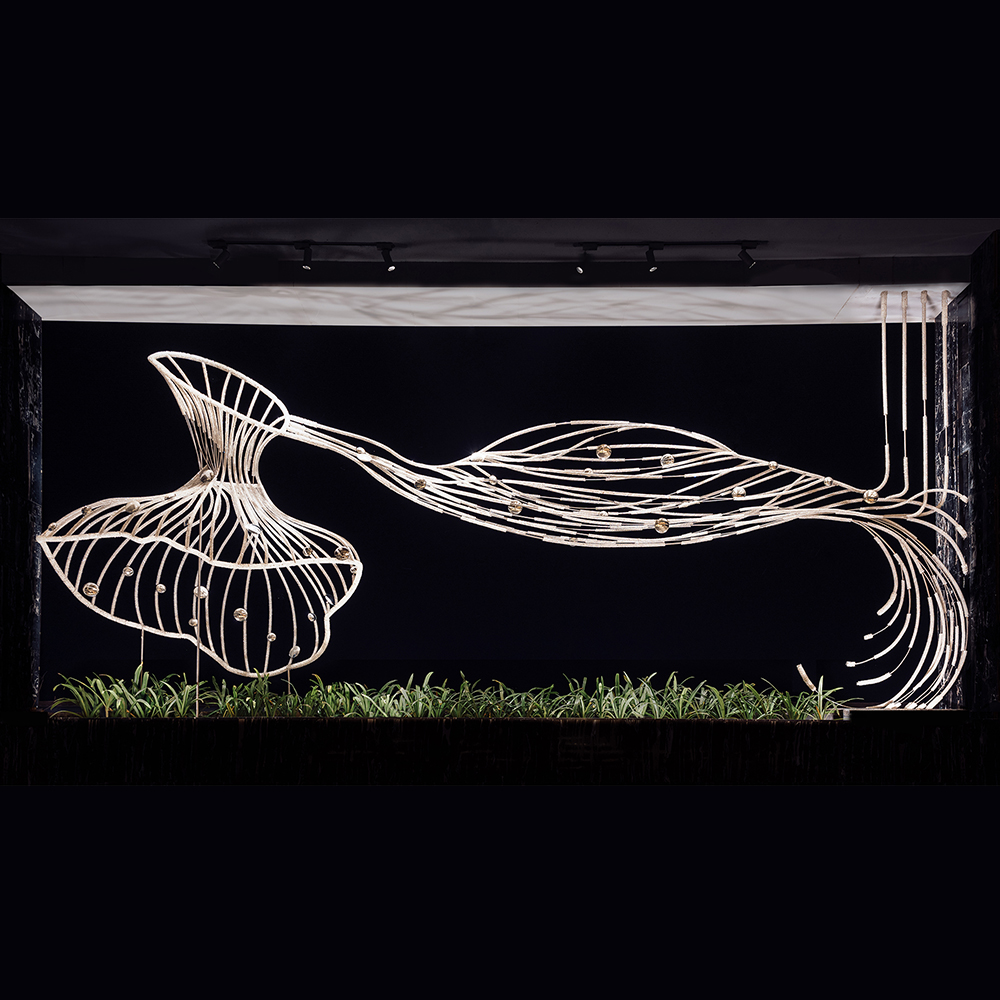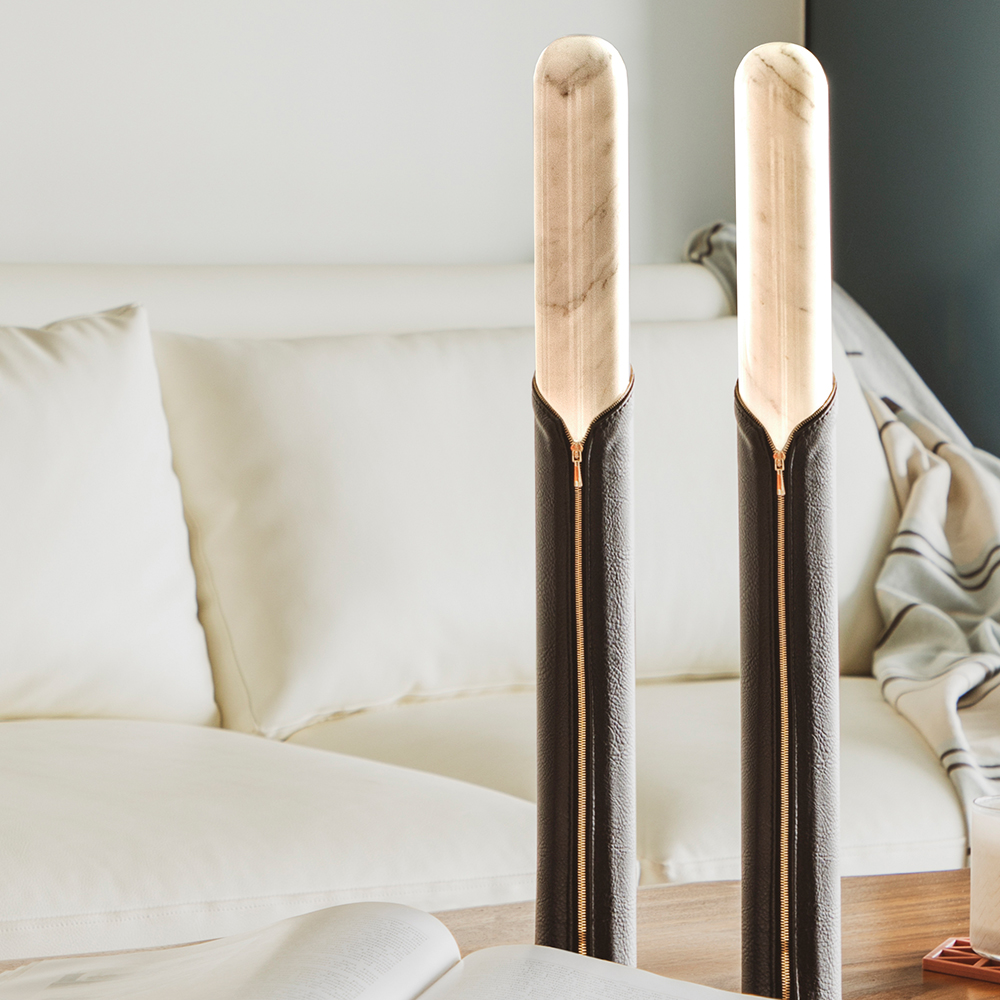 Statuario in a Suit
The collection intends on dressing opulent materials up in the well-crafted, abstract garments, creating a mélange of light and fashion!
The lights are hand sculpted out of statuario marble blocks, to let light illuminate the entire block of marble from within. The statuario is then dressed in the finest quality of carbon black faux leather with a gold zipper that can be unzipped to unravel the beautiful stone underneath.
Haef for The Park
Inspired by the contour map of the beautiful city of Indore, is an open-to-air, 15 x 15 feet metal facade installation, exclusively made for The Park Hotel, Indore.
The piece takes inspiration from the geography and heritage of the culturally rich city of Indore, India.
Through this piece we invented a new technique to mimic paper quilling - but with the twist of using metal - a material with the absolutely opposite characteristic and properties to that of paper. To be able to sustain through longevity of time, extremities of weather, without any framework and in the outdoors while still embodying delicacy.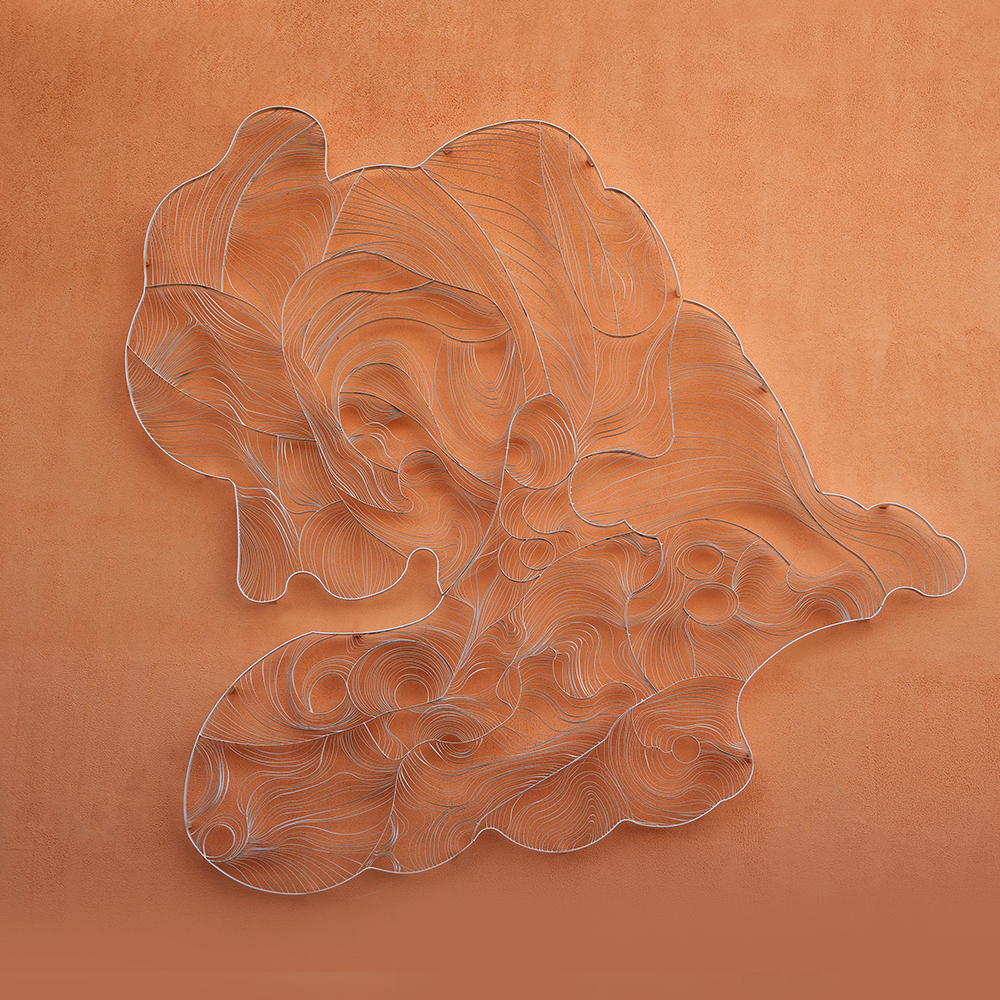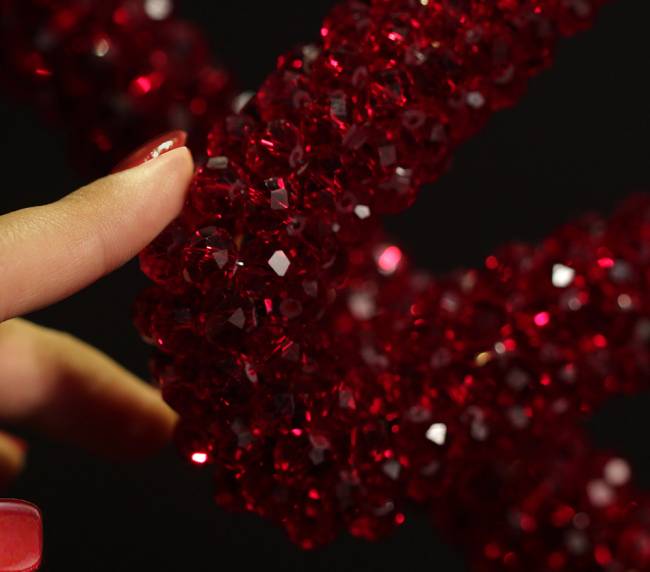 Queen's Necklace Mini
The Queen's Necklace Mini – A smaller version of the Queen's Necklace is an exquisite chandelier made with intricately hand woven glass crystals.
The Queen's Necklace
Jewellery for the space, The "Queen's Necklace" from the Bay Series is an exquisite 11 feet chandelier that takes inspiration from the iconic Queen's Necklace representing the forms of its magnificent skyline and adjoining ocean entangling one another in controlled chaos.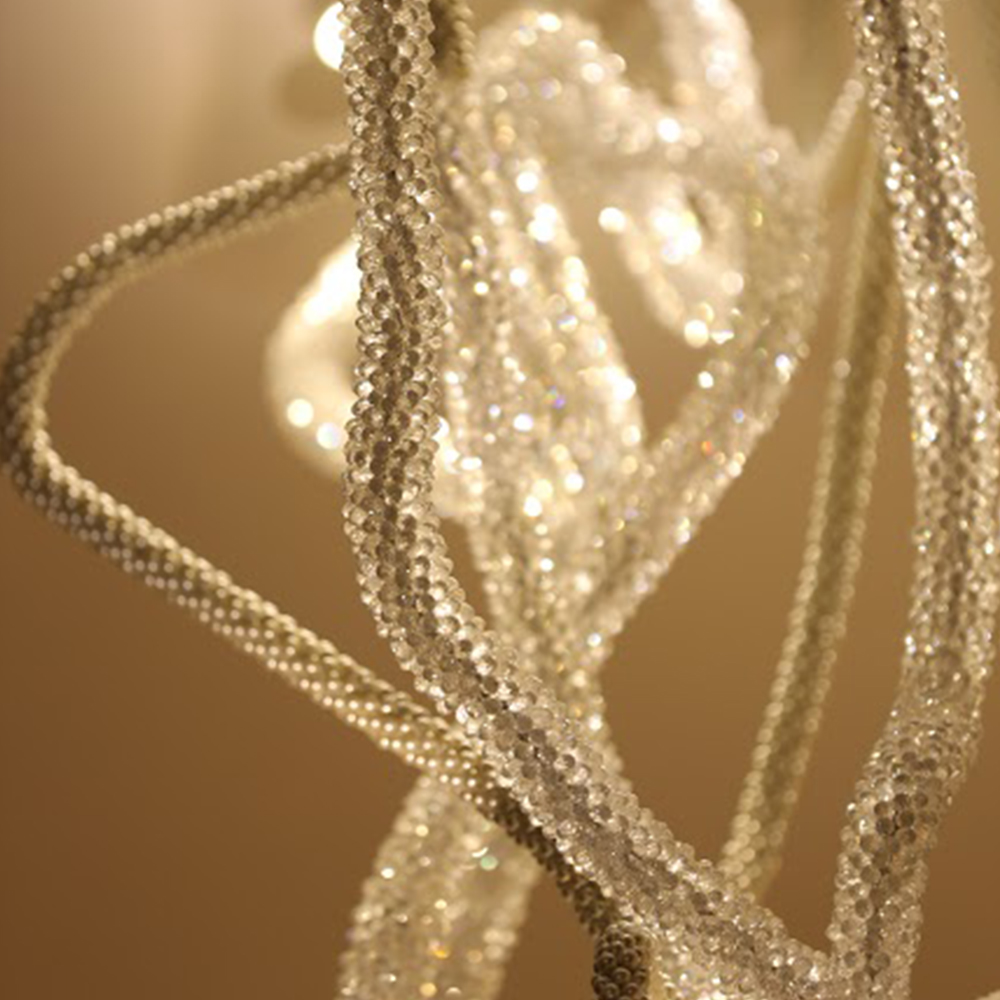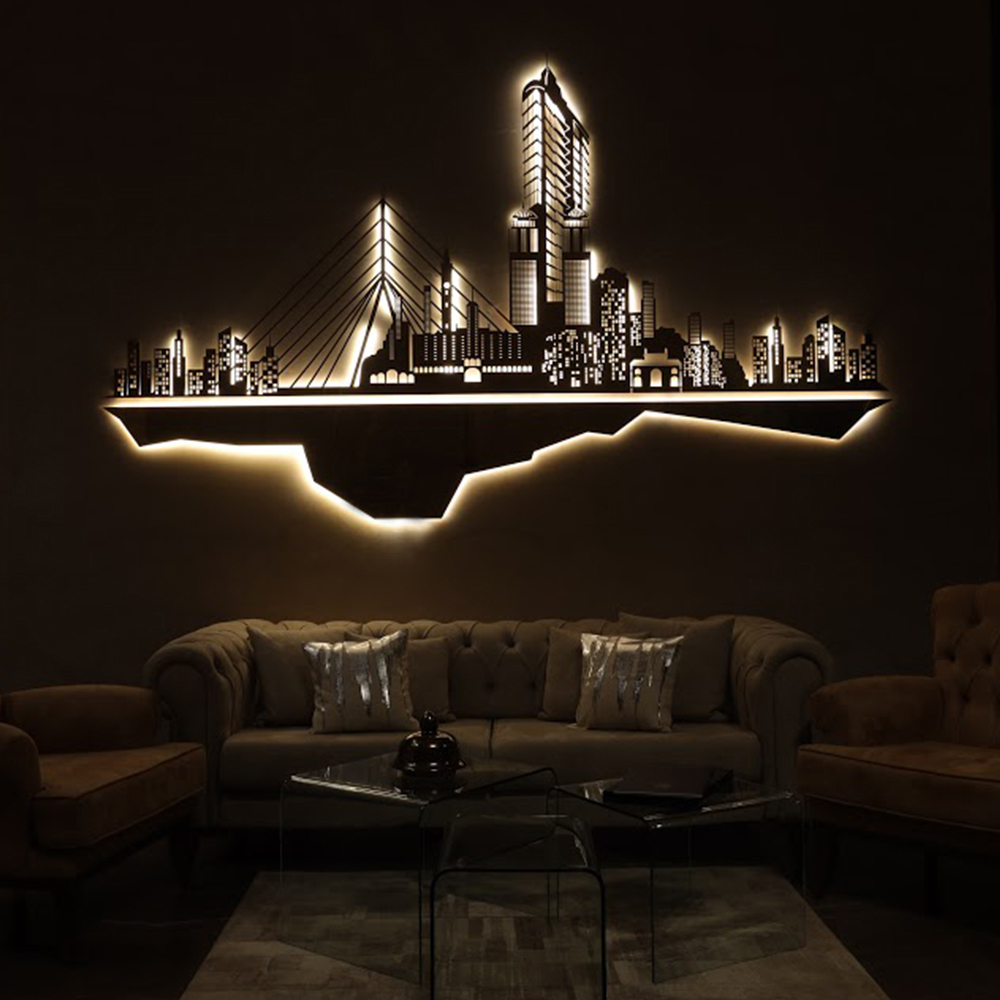 Skyline Series
A beautiful Series where we create custom skylines for places all over the world in different finishes and sizes.
The Butterfly Effect
Beautifully Hand Painted Blown Glass and Acrylic Butterflies Clustered together to create a mesmerising Installation!
The colour scheme of the piece is made such that it can blend in and enhance spaces, and the invisible structure intriguing the viewer about how it's floating in the air with such minimal support!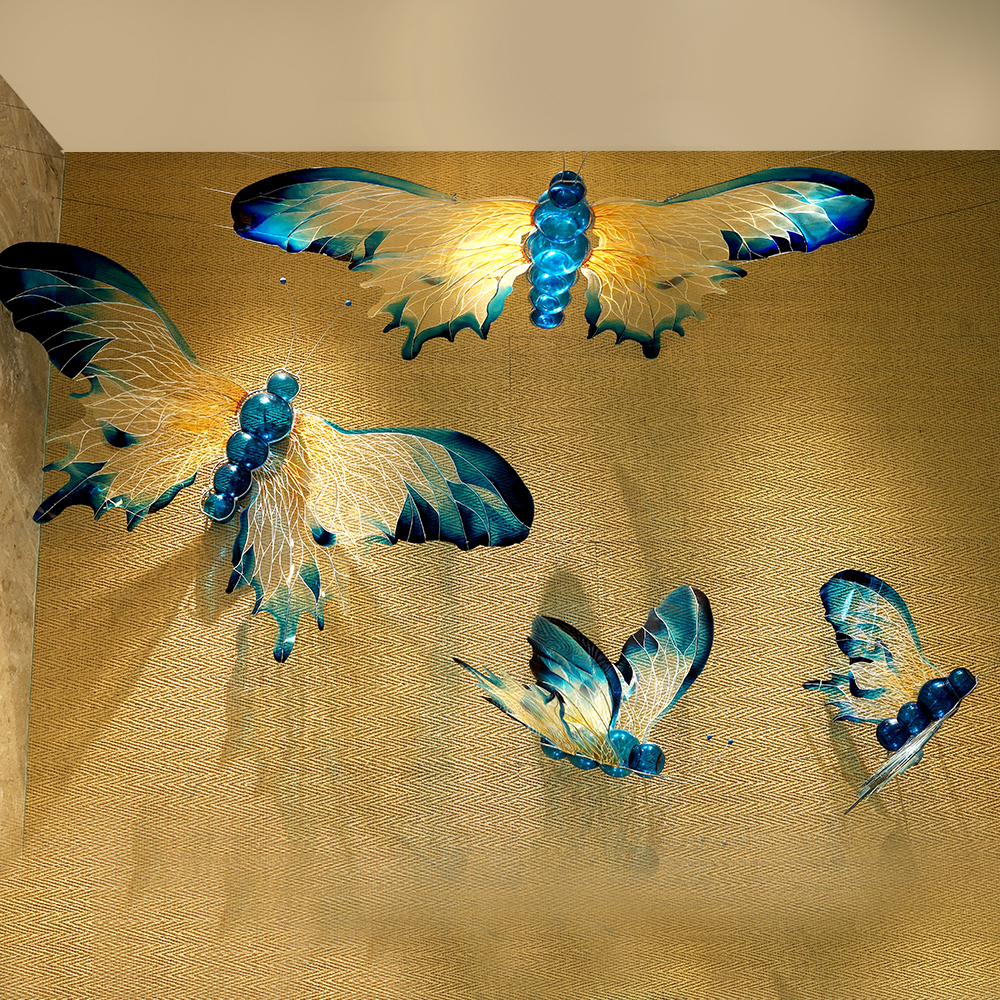 Contact Details
Invest in a tasteful statement piece that is a class apart.
Book a personalized shopping experience with Team Rhea Mehta