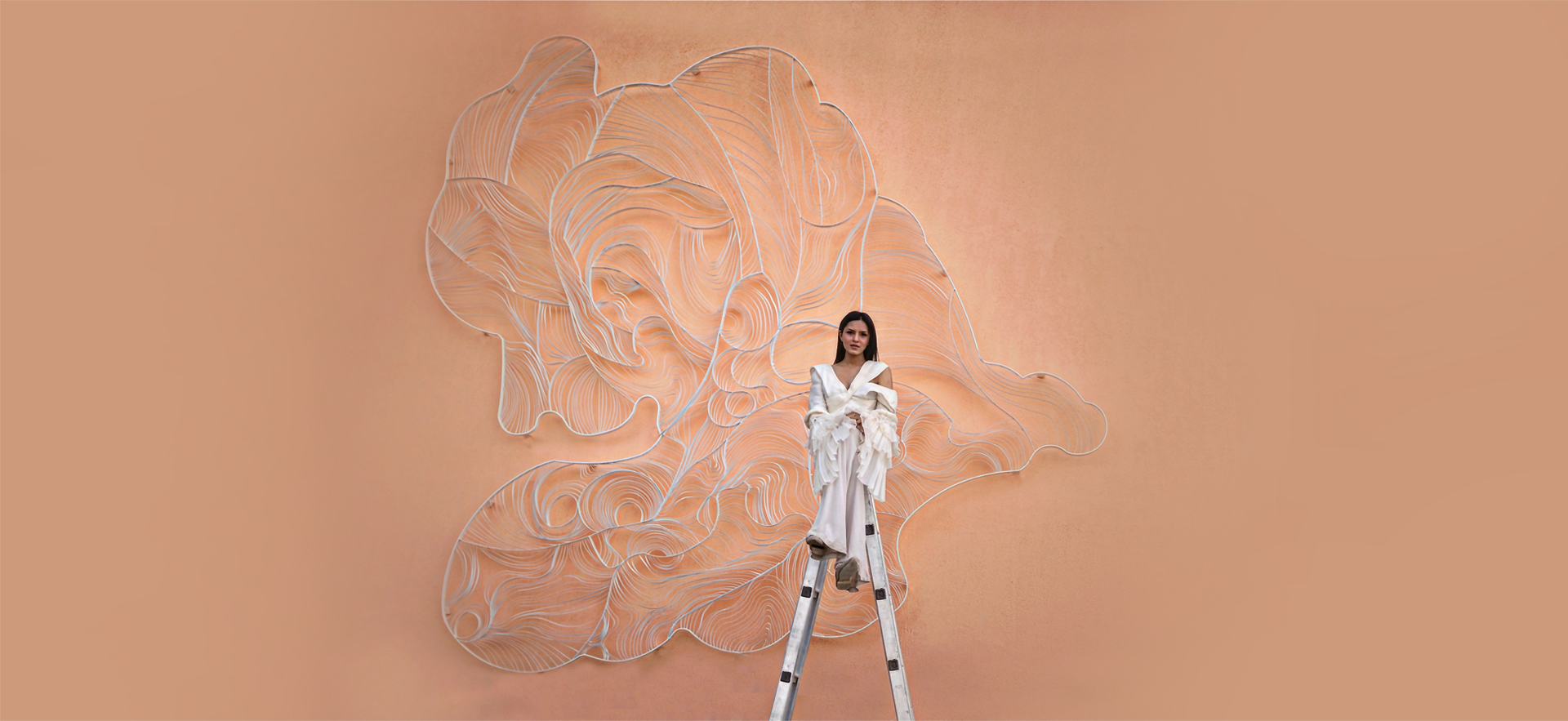 Inspired by the contour map of the beautiful city of Indore, is an open-to-air, 15 x 15 feet metal facade installation, exclusively made for The Park Hotel, Indore.
Brief : The client, The Park Hotel – Indore, wanted an exclusive facade installation that represents the city of Indore.

Inspiration and Concept :
The piece takes inspiration from the geography and heritage of the culturally rich city of Indore, India. A grid map of the roads, highways, rivers, green areas, cultural centres, monuments, and lakes of Indore was created to create a beautiful artwork representing these varied regions of the city.
The idea for the larger-than-life sculpture is for it to look like it was made out of paper quilling – A type of ornamental craftwork involving the shaping of paper into beautiful forms. We invented a new technique to mimic paper quilling.
Innovation : Through this piece we invented a new technique to mimic paper quilling – but with the twist of using metal – a material with the absolutely opposite characteristic and properties to that of paper. To be able to sustain through longevity of time, extremities of weather, without any framework and in the outdoors while still embodying delicacy.
The finesse and difficulty of execution, the intricate and refined craftsmanship, the robust material is what makes this technique stand out and hours of intensive R & D led us to be able to depict the map delicately upon the facade of the hotel.
A total of 1537 strips of stainless strips were used to create this larger-than-life installation and the length of 2115 feet  / 644 m of strips have been used to create this distinctive sculpture.
This large scale sculpture translates an intangible culture in a tangible, physical form, stemming from innovation and depicting understated luxury