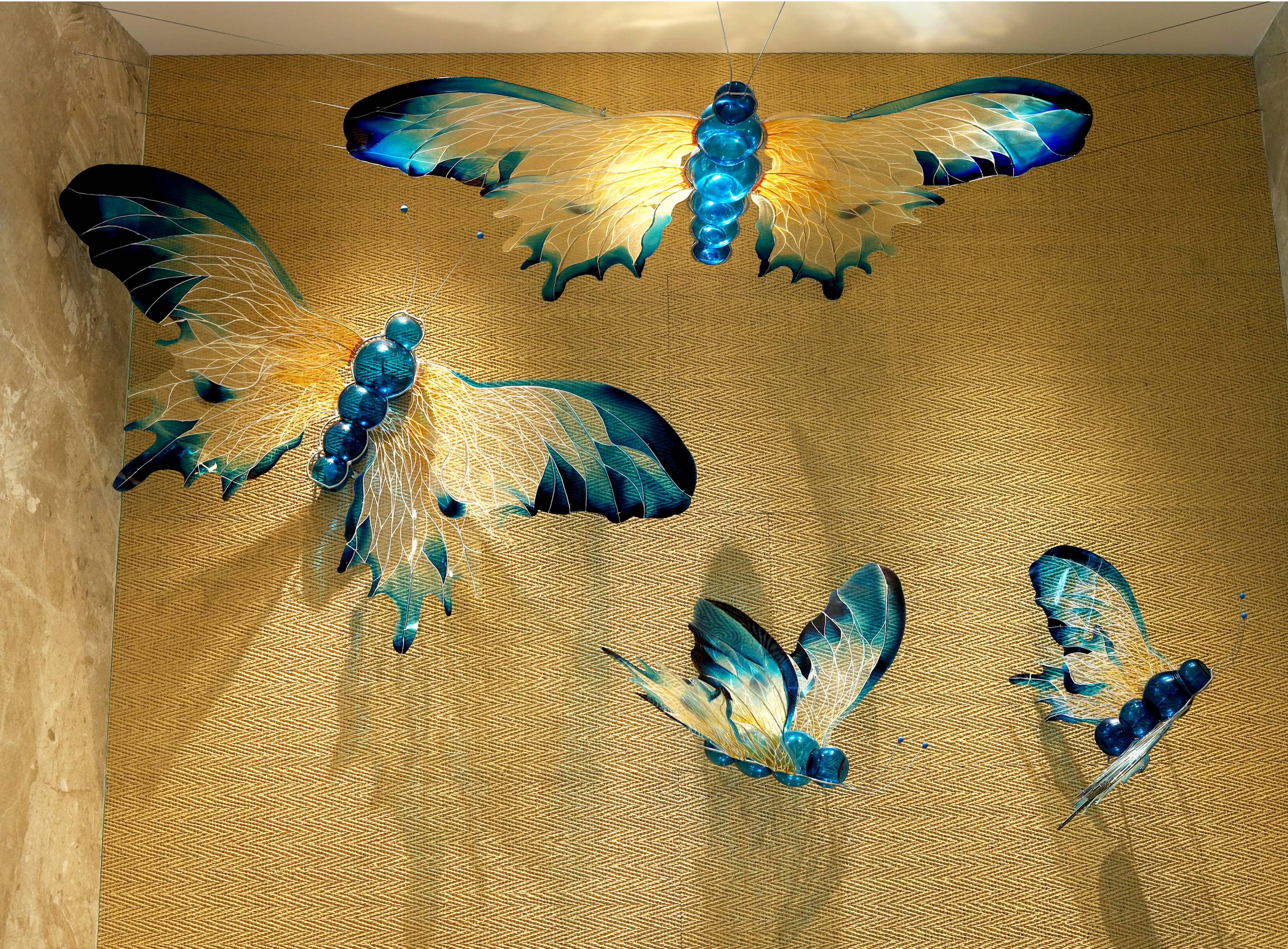 The Butterfly Effect is Inspired by the idea that the smallest things can have large impacts on Complex Systems. The concept of the butterfly effect is imagined with a butterfly flapping its wings and causing a typhoon!
The color scheme of the piece is made such that it can blend in and enhance spaces, and the invisible structure intriguing the viewer about how it's floating in the air with such minimal support!
Material : Beautifully Hand Painted Blown Glass and Acrylic Butterflies Clustered together to create a mesmerising Installation! Suspended from the ceiling and hung from the walls these butterflies can bring any space to life.