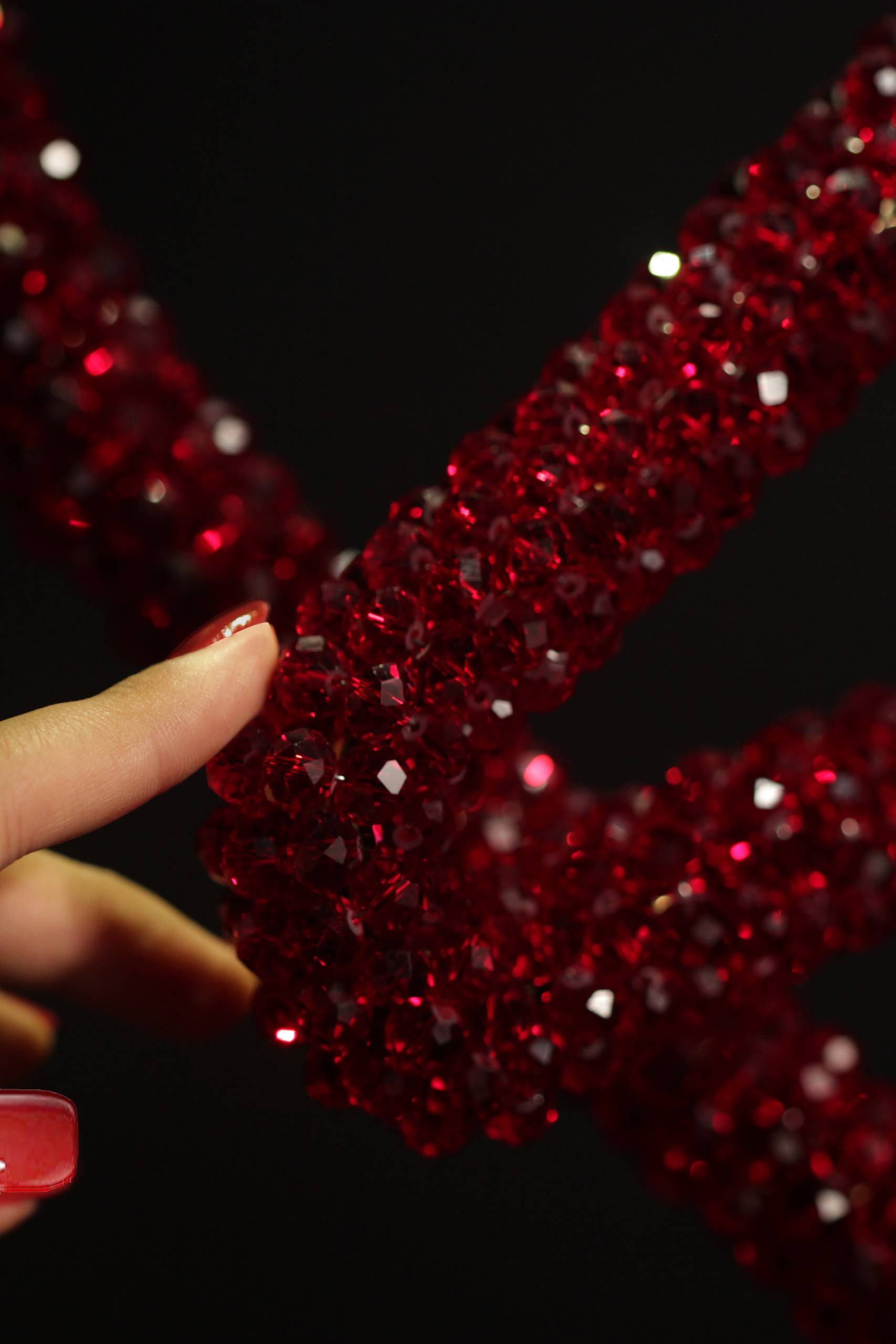 The Queen's Necklace Mini – A smaller version of the Queen's Necklace is an exquisite chandelier made with intricately hand woven glass crystals.
The chandelier takes inspiration from the iconic Queens Necklace representing the forms of its magnificent skyline and adjoining ocean entangling in one another in controlled chaos. The chandelier is like Jewellery for a space. It adorns the space like a piece of Jewellery – a "Necklace" That represents a beautiful abstract skyline.
The piece has a minimal but beautiful form and can be used in residential, commercial spaces. It is available in different sizes from 4 feet onward. It is available in various colors and is made to order.