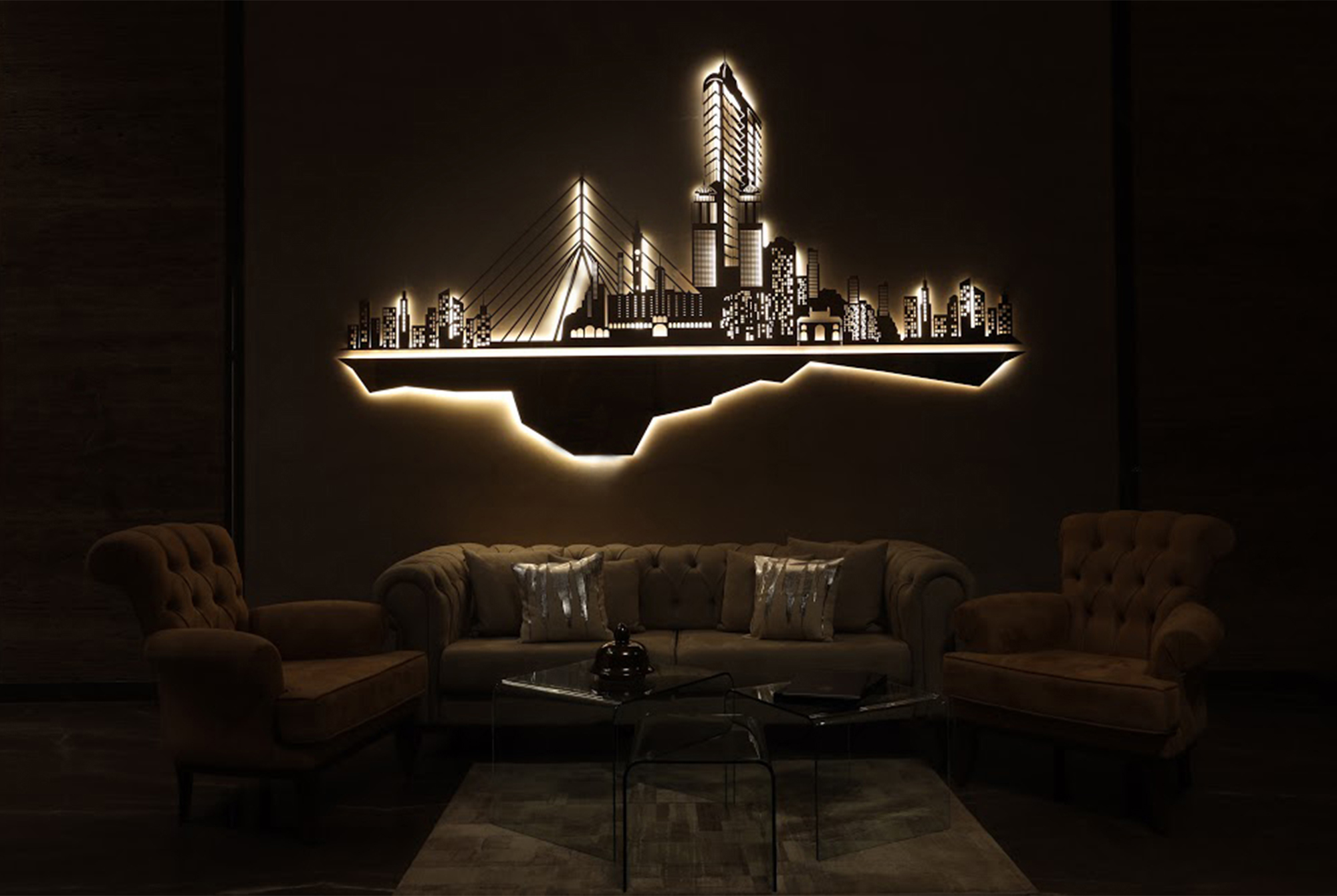 A beautiful Series where we create custom skylines for places all over the world.
We have created custom skylines for cities: Mumbai, Manhattan, Nepal and so on. The designer on special request created a custom skyline for a builder, made with the silhouettes of his buildings for their sales office.
The skylines can be tailor made in different sizes and finishes.
The Bay – Is a Mirror Gold finished 11 feet lighting installation customised for the highlight wall of The South Bay – A luxury high-rise residential building in South Mumbai.
The piece takes inspiration from the cityscape of Mumbai showcasing its iconic structures and architecture.
We will be publishing other pieces from this series soon.